Holidays Made Easier? Advance Planning & Creativity is the Key.
Photo by energepic.com: https://www.pexels.com/photo/woman-sitting-in-front-of-macbook-313690
I'm writing this blog for me, but maybe it can help you too.
Every time there is a holiday or event, many of us stress ourselves out over it. We want to show appreciation and make our loved ones happy, but life gets busy, and having the money for a special gift can compromise our finances and send us into a spiral of sadness and anxiety.
This is me. I'm generally broke as a joke, spend too much time in my head trying to figure out how to make my life better, and am caught up in the whirlwind of caretaking, and procrastination on things that matter to me (holidays) tends to fall short.
Part of the problem is that we..."I"... tend to put off things until the last minute. Largely, this is because bills come first, and with the cost of everything skyrocketing, holiday and event spending, even though a desire, takes a backseat to what is required right here, and right now.
I'll hide. I'll dissociate. I'll feel guilty as hell and sad.
Why? because I want to participate. I want to make happy. I want to enjoy the traditions I grew up with and I want to spread Winter magic too. I just tend to get lost along the way.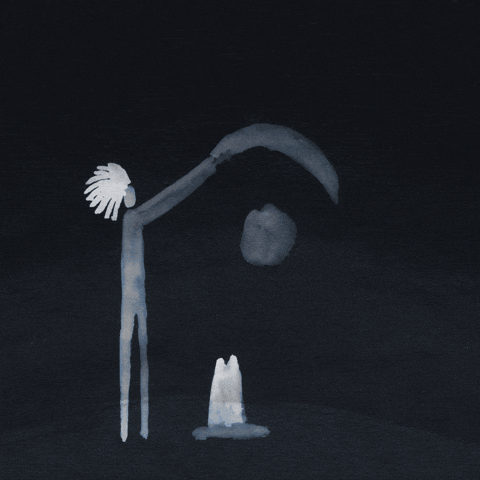 Smoke signals, distress, anxiety.
But it doesn't have to be that way, entirely. I know this. I just get all up in my head and in routine, and my time (and money) gets away from me more than I would like it to.
If you have some sort of income, and you want to celebrate your favorite holiday (for most, it's Christmas/Winterfest), then the best time to start is now.
With the many websites with easy carts, and wish lists, it's not too difficult to start placing items in them for purchase. Companies such as Wish and Temu make shopping fairly simple and affordable, and it's way better than taking the last few dollars you have to the dollar market just so you can present "something" under the tree.
Buying local and from small Mom & Pop shops helps keep money in the community, and helps to keep prices low. It also helps keep local merchants and distributors in business.
Friends and family who run small little businesses need your help too. It's not cringy to consider making purchases from them, and they're the ones who pay attention to detail and will help you out when you need special attention for gift-giving.
A year in advance is what most retailers plan for. Most sale campaigns are planned no less than six months in advance of an event or holiday. If these celebrations are important to us, then preparations for them should be on our "to-do" lists.
I want to prepare a list of who I want to do for, and break it down into who gets what, and how much, and actually stick to it.
Years ago, I prepared a gift-giving preparation chart for myself called "holiday gift giving made easy". After sharing it with my daughter who said "omg Mommy, that's brilliant!" I decided to blog about it. You can read the article, complete with printable material here: https://blog.ravynmoon.com/holiday-gift-giving-made-easy.html
Have I followed it? No. I haven't. *sigh*
A lot has been happening with family illnesses, financial issues, and my own personal stuff that my brain didn't have any slots left for thinking about gifting.
This year though, I've already started!... and I started the day after Christmas by throwing the first wave of gift goodies (and a few things for myself), into a Temu cart to be purchased the first week of January. I figure if I do a little bit each month, I'll have a little something to gift-give next Winter.
If it's not important to you, fine. Don't do it, but for some of us, it makes us feel nice. We like to do it. Let us have that without your politics. It's already hard enough.
As a small business owner, I of course would love for you to consider doing some shopping here at my little place, so, if you're so inclined, use the "collections" and search bar to help you narrow down items I have that are either spot on or close to what you're looking for.
One-of-a-kind wrapping papers that I make myself are all located in stationery. Some are holiday specific, but there are many that are "anytime" gift wraps. Much of it is for folks of alternative lifestyles. My stationary has cards, and ornaments too. I make new things all of the time, so you're going to have to check back off and on throughout the year.
Everything is "print on demand", so you know you're not contributing to excess waste.
In addition to my "holiday gift giving made easy" blog, a few more suggestions are as follows:
*Make special holiday purchases throughout the year. It costs less and you can be more choosy and creative than the generic and mass-produced everything that the big box retailers wants to push.
If you have to, make one whole month specific to one person on your list. For example: "In January, I will buy gifts for my husband", in February I will buy gifts for my daughter, and in March I will buy gifts for my Mom". that kind of thing.
If you're shopping for another event like Valentine's day, a birthday, Mother's Day, etc, if finances allow, pick up an extra item for Christmas when shopping for that event.
*"I only buy gifts for the kids". This is a valid plan. When money is tight, but you have the means to do a little something, a small gift for the nieces and nephews, or a gift card of $10-$20 to a store of your choice is great. Tell them the truth. "Aunt Vicki can't afford big Christmas right now." and trust that they'll understand. Maybe you can come up with a "time spending plan", and offer an event.
$20 is a fortune when you don't have 2 cents.
Maybe make an invitation with the idea, time, and tentative date all planned out, and give that.
For example: "A Winter walk at (park of choice) to collect pinecones for making crafts", "Spring picnic at (place)." or "movie night at (place) and work out some creative details. As stated in my gift-giving blog, memories last longer than the wrapped gift.
*hint: this works for grown-ups too. ;)
If you have purchased gifts, be sure to:
*Wrap the gifts as soon as you get them home and make a specific location just for gifts. Don't just throw the bags in the closet and wait until December. You'll forget where they are, who they're for, and they may get damaged.
*Finish most holiday shopping by Halloween. This gives you the comfort to focus on travel, decorating, Winter prep, and holiday baking. This includes creative ideas for "time-spending". be sure all of your stuff is done by Halloween, and the Winter season is yours to modify or refine your ideas, get in last-minute extras, and/or have to yourself for things you want to do.
*If finances are just not there, a gift of your time is wonderful. People who truly deserve your gifts are folks who love you. Spending time watching movies, doing crafts, playing games, going for walks, etc can be just as wonderful a gift as a pretty or shiny thing wrapped in pretty paper.
*Postage is expensive. If the gift receiver lives very far away, maybe send the package directly from the merchant for delivery, or consider sending a gift card. If possible, even a little cash into their PayPal or cash app.
*Above all else...be creative. You know what you want to do, but you also know what you will most likely be able to do. When you don't have spending money, this is where stress comes into play. Prepare in advance the little things you will do for each person on your list.
A nice batch of cookies or a tea cake and a few bags of tea and a teacup? Not too far in advance though. Maybe one of those dry ingredient jars they put the wet stuff into when they're ready.
Maybe a poem written on nice paper, or a short story about them, or an art piece?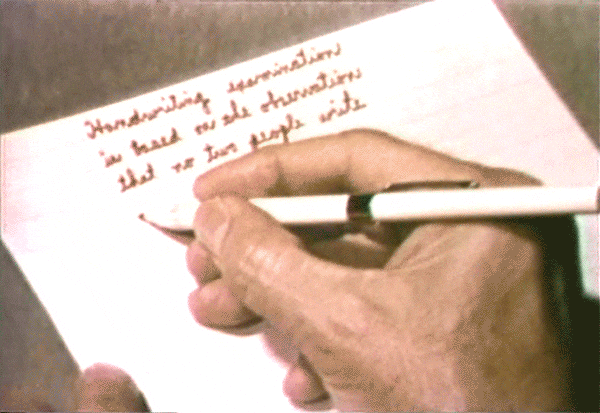 Think about who you want to do for and why, and then take your circumstances into realistic account, and go from there. If they don't appreciate your gesture, throw them on your naughty list for next year.
If you have the ability to do so and want a little something different, from a small shop owner who really and truly needs the cash, is eco-friendly, puts money back into the environment and animals as well as people, and invests in the future, kindly consider making a few purchases from me.
Have a great year!
~Ari
P.S. Have someone who might benefit from reading this blog? Kindly share. Thanks. <3